Air fryer pizza recipe – Hot & Spicy Homemade Pizza in 5 Easy Steps
Looking for Air fryer pizza recipe online? You are at the right place. Air fryer is one of the best solutions for busy and scheduled life to make delicious, healthy and innovative food recipes within few minutes.
It is possible to make the delicious and all-time favorite pizza by using air fryer. Air fryer made pizza is not only crispy but also help to cook the toppings well to the best extent.
The Air fryer pizza recipe is described below with all the ingredients and process of making the pizza.
| Preparation time | Cook time | Total time |
| --- | --- | --- |
| 10 minutes | 12 minutes | 22 minutes |
Ingredients required for Air Fryer Pizza Recipe:
Following ingredients are needed to take the preparation of making air fryer pizza recipe properly. Some ingredients can vary according to the preference.
| Required Ingredients | Quantity of the Ingredients |
| --- | --- |
| Pizza dough | 5 oz (ready made) |
| Tomato ketchup | 4 tablespoon |
| Chipotle or pizza sauce | 1 tablespoon |
| Mozzarella cheese | 3 oz (shredded) |
| Toppings (tomatoes, onion, capsicum, paprika) | As per preferences |
| Oil | For dusting |
| Flour | For Brushing |
Instructions for preparing the air fryer pizza:
To make the air fryer pizza recipe following steps can be followed for the quick preparation:
Step 1:
To prepare the pizza dough, need to cover some flour and keep that out of the refrigerator for 30 minutes before rolling it out. After that, take a foil paper and cover a plate with that.
Then put the dough on the top of the plate and cover the plate with the dough properly.
Step 2:
Brush the dough with some oil and then with the help of a spoon spread the pizza sauce on the pizza crust on the whole covering. Sprinkle some seasoning and add mozzarella cheese on top of that sauce.
Video Copyright © COOKINGWITHDOUG
Step 3:
Add all the topping materials such as tomatoes, onions, capsicum, paprika or your favorite toppings according to your preference. Then spread tomato ketchup and again add some more oil and brush it on the top of the pizza.
Step 4:
Place the plate inside the air fryer basket and keep it for 10-12 minutes at 190-degree Celsius. Check until the cheese has melted and the pizza become golden brown color.
Step 5:
Finally after the cooking carefully take out the pizza from air fryer and garnish it with seasonings again. Cut the pizza into pieces and serve hot.
Air fryer pizza recipe Notes:
As air fryer temperature control settings vary from one brand to another based on models, so if your air fryer does not have a proper temperature setting for the recipe, you can use manual suggested temperature settings of the air fryer.
Flipping the crust will ensure a crispy crust for the pizza and will make it delicious.
Brushing with olive oil helps the crust to turn into the brown and crisp well in air fryer.
Conclusion
Moreover, it is fun to cook and try new things by using air fryer. Pizza is one of the simple and easy recipes to try out at home with air fryer. It will save time and make it easy to use air fryer for different purpose.
Therefore, air fryer is the best option to make and bake personalized pizza and enjoy it in the most convenient and comfortable way. I hope you get an batter idea from this Air fryer pizza recipe and will try it at your home.
Do you like pizza rolls? Then try Pizza Rolls in Air Fryer. It's more simple & easy to prepare for your busy schedule.
Summary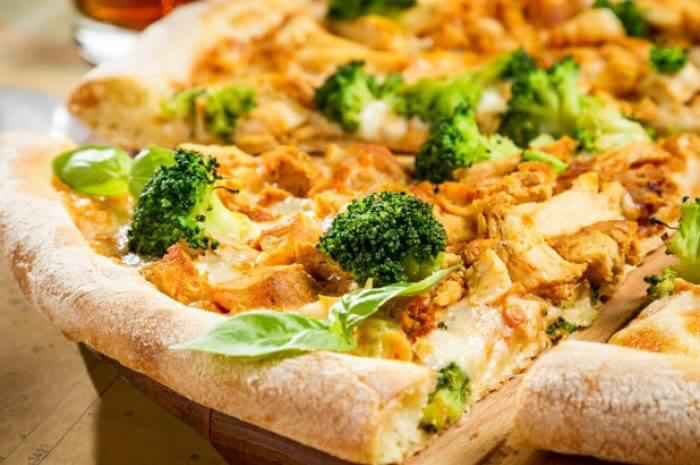 Recipe Name
Air fryer pizza recipe - Hot & Spicy Pizza in a few minutes
Author Name
Published On
Preparation Time
Cook Time
Total Time
Average Rating





Based on 3 Review(s)