An air fryer is a great utility system to have in your kitchen for trying various delicious recipes including air fryer chicken wings. The unit uses the high speed air circulation mechanism for preparing food which is not only efficient, but enhances the taste of the food in some way as well.
It is found to be 3 to 4 times quicker in cooking food as compared with an oven and with no loss of quality. Various recipes can be tried in such system, but air fryer chicken related recipes have their class apart.
They are the most preferred ones and you have a great range of choices to try out different recipes. Unfortunately, a lot of people commit a lot of mistakes while preparing chicken in an air fryer which eventually ruins the taste of the recipe.
In this guide, we will tell you about some crucial techniques that you must follow for cooking the best chicken in an air fryer.
Things to do for cooking perfect chicken in an air fryer
First of all, it is all about in possession of a quality air fryer which will solve half of your problems. A poor quality air fryer despite all your efforts wouldn't give you the type of performance that you may seek.
So, let us assume that you have a top quality air fryer with you and then you need to follow the below given important tips for cooking your air fryer chicken perfectly:
#Shaking it well
You need to shake the basket of the air fryer quite regularly while the chicken is cooking. The chicken pieces, chopped into small bits may compress during cooking so make sure to shake and rotate them after every 5 to 10 minutes.
#Don't overload the air fryer
​You must be careful with the amount of chicken that you are putting into the basket of the air fryer. Give chicken plenty of space between the pieces so that the air could circulate properly for giving the best results.
Ensuring this point would give you much crispier results which is something that everybody looks for.
#Air fryer chicken needs some spray
It is a very useful technique for making sure that your chicken doesn't get stick with the basket. For this purpose, just lightly spray the chicken pieces with the cooking spray, before you start air frying them.
#Keep it dry before cooking
You need to be fully sure that your chicken pieces are pat dry before you put them into the basket of the air fryer, especially when they are marinated. This will avoid any chances of excessive smoke and splattering while you cook air fryer chicken.
Further, you also need to be sure that you are emptying the bottom of the machine regularly from the excessive fat.
#Reading the manual
For cooking air fryer chicken, the users must refer to their product manual. This will facilitate you with some product specific information which will surely help you a lot.
Some of the manufacturers also offer complete recipes of chicken and several other food items along with the air fryer that you purchase.
Conclusion
Above are some of the basic yet important tips to consider while you are frying chicken in an air fryer. In addition to it having deep cuts and marinating the chicken properly would also be helpful in making a perfect chicken that is soft inside and crispy outside.
Though you may or may not get a juicy fried chicken as you do in a usual oil deep frying process. Still, you can get it done perfectly with some tips and tricks given here. Hope you will get air fryer chicken cooked perfectly!
Summary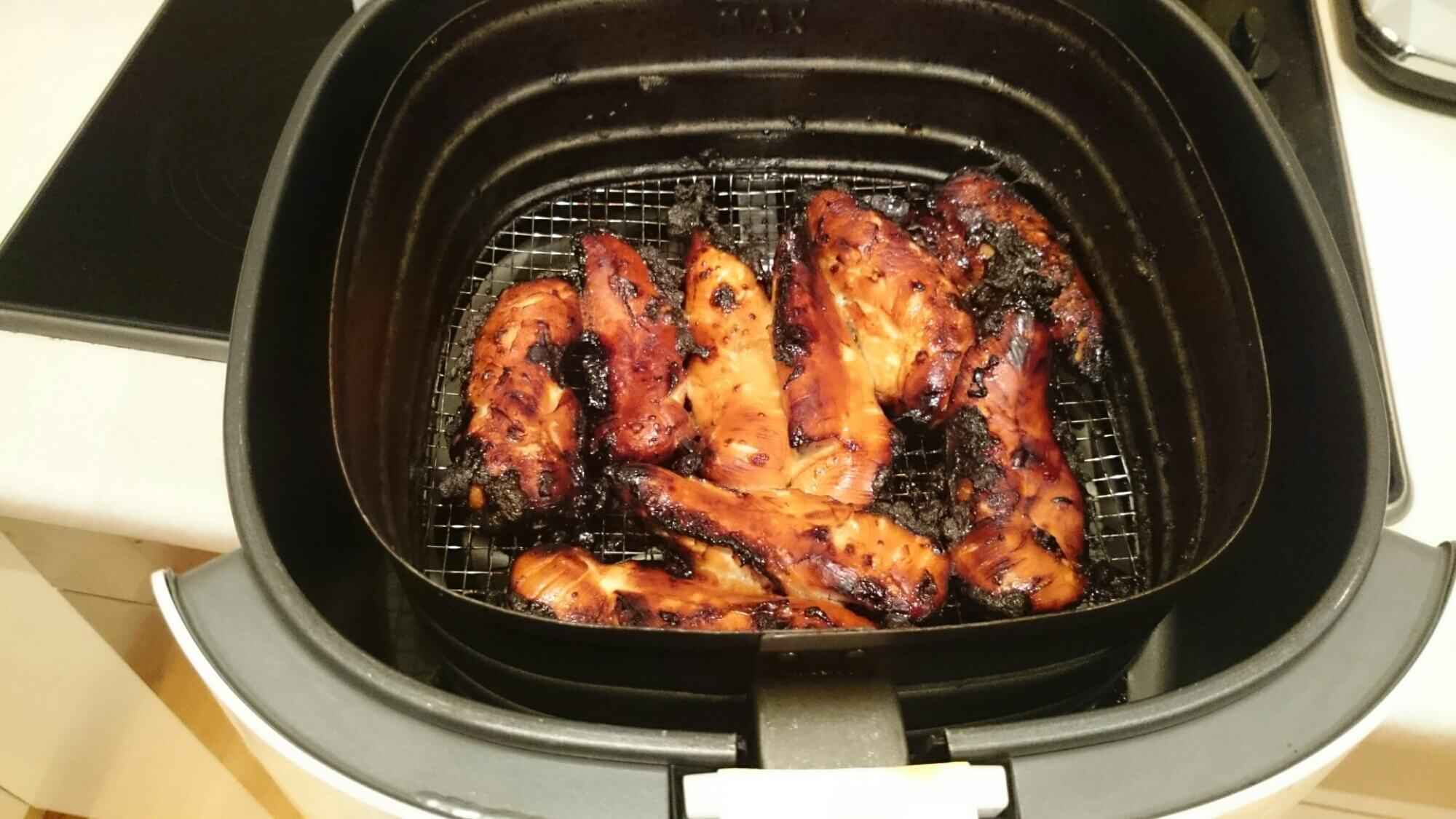 Article Name
How to Cook Chicken in an Air Fryer Perfectly - Healthy Air Fryer Chicken
Description
An air fryer is a great utility system to have in your kitchen for trying various delicious recipes but air fryer Chicken has it's apart class & taste.
Author
Publisher Name
Publisher Logo