Air Fryer Shrimp Recipe with Coconut and Panko
With an air fryer, you can try a lots of different air fryer shrimp recipes. Shrimp with lemon and chili or just with salt and pepper and in many other ways can be done in an air fryer.
The air fryer shrimp recipe here includes coconut and a delicious crispy coating of panko for the shrimp. It is perfect as an appetizer for main meal or you could enjoy it as a late night snack as well.
This air fryer shrimp recipe along with all the ingredients and the process is given below.
Ingredients Necessary for Air Fryer Shrimp Recipe
Given below are the ingredients that you will need to prepare this tasty coconut shrimp. Some ingredients may vary according to taste.
| | Quantity of the Ingredients |
| --- | --- |
| | |
| | |
| Unsweetened Flake Coconut | |
| | |
| Medium peeled, deveined raw shrimp with tail on | 12 ounces (about 24 shrimps) |
| | |
| | |
| | |
| | |
| | |
| | |
| Chopped Fresh Cilantro (Optional) | |
Instructions to make Air Fried Coconut Shrimp
To make this air fryer shrimp recipe the below steps need to be followed:
Step 1:
Take a shallow bowl, combine flour and pepper and stir together. In another shallow bowl, lightly beat the eggs in it. Stir together the coconut and panko breadcrumbs in a third shallow bowl.
Step 2:
Now holding each shrimp by its tail dip it in the flour mixture but make sure not to coat the tail. Then shake off excess mixture. On next dredge it in egg, again allowing any excess to drip off.
Finally dip in the coconut mixture, pressing to adhere fully. Then spray the shrimps all over with cooking spray.
Step 3:
Place half of the shrimps in the basket of the air fryer and set the temperature at 400 degrees F. Cook it for 6 to 8 minutes until they are golden brown and turning each shrimp over on halfway through the cooking time.
Season the shrimps with ¼ teaspoon of salt. And after the cooking of this batch, repeat the same process with the remaining shrimp with salt.
Step 4:
Whisk lime juice, honey and chili together in a small bowl while the shrimps are cooking. After the cooking is completed, take the shrimps out and place them in a bowl.
Step 5:
Then, sprinkle the shrimps with chopped fresh cilantro (if desired). Finally serve the delicious coconut shrimps while they are warm with the honey-lime sauce.
Air Fryer Shrimp Recipe Notes
Cook times may vary slightly depending on different brands of air fryers. So, it is always recommendable to slightly adjust the cooking time according to the preference of taste.
To have a better crust adhesion, you need to use finely and freshly shredded coconut. If you can not get finely shredded coconut then you can pulse the coconut in the food processor or give a quick chop to it until it is more finely ground.
Air Fryer Shrimp Recipe
Serving Per Recipe: 4 People (6 shrimps, 2 tablespoons sauce per person)
Amount Per Serving, Calories: 250
This perfectly crispy coconut shrimps can make a popular dish at your home. It is an easy yet tasty version of shrimps that can come under 30 minutes and satisfy your taste bud.
I hope you will try this air fryer recipe to make the most out of your air fryer.
Summary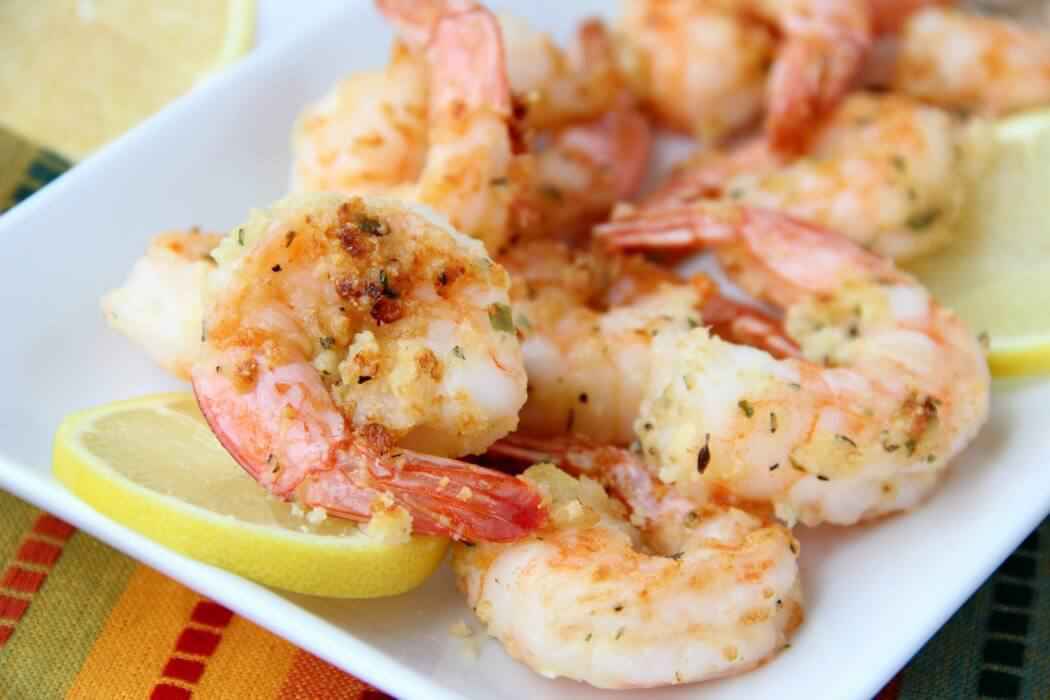 Recipe Name
Air Fryer Shrimp Recipe: Delicious Coconut Shrimp in just 30 minutes
Author Name
Published On
Preparation Time
Cook Time
Total Time
Average Rating




Based on 5 Review(s)