9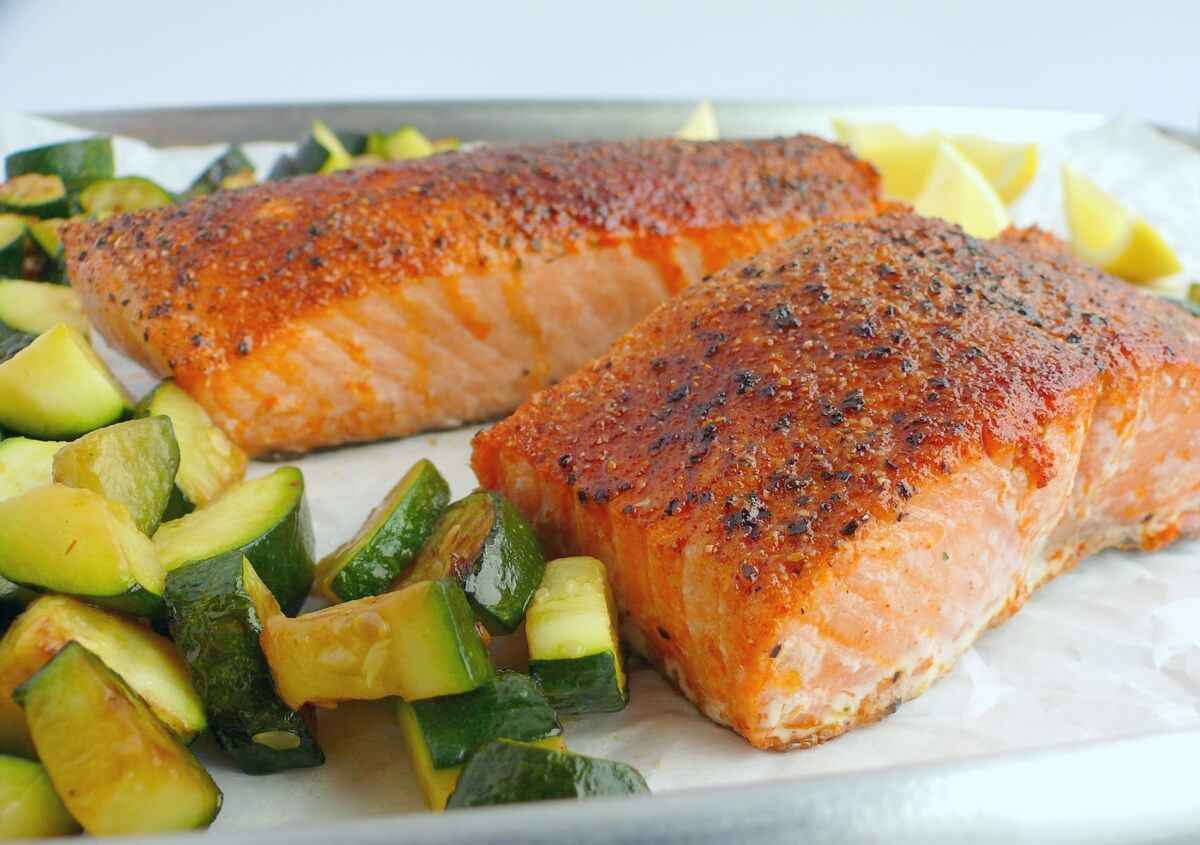 Air Fryer Fish Recipe – 5 Easy Steps of Cooking Fish With an Air Fryer
Air fryer is the best alternative to make fish within the quickest time and it is a pretty easy option to use at the busy schedule of time. It takes some simple few steps to make, prepare and fry it.
The beauty of making air fryer fish recipe is that it does not require any extra ingredients from typical fish frying. The specialty of making fish fry is that the recipe is very convenient to do and it takes a little amount of oil or no oil in making.
All you need to do to follow the steps accordingly and enjoy the best air fried fish at your home.
Ingredients required for air fryer fish recipe:
| | Quantity of the Ingredients |
| --- | --- |
| | |
| | |
| | |
| | |
| | 1 ½ teaspoon or according to your taste |
| | |
| | |
| | |
| | |
Instructions for preparing the air fryer fish:
Firstly, cut and clean the fish pieces properly and take them in a bowl. Then, rinse and pat dry the fish fillets with paper towels but keep it a little damp.
Secondly, take a bowl to mix cornmeal, flour, old bay, salt, paprika, garlic powder, black pepper and combine them all together for fish seasoning. Shake them well in a ziplock bag and put it aside.
Thirdly, take the fish pieces one by one and place the fish fillets in the ziplock bag full with seasoning prepared earlier and shake them well until fillets are fully covered and mixed well with the seasoning.
Fourthly, place all the prepared seasoned fish fillets on a baking rack and let excess flour to fall off from the fillets. Then grease the bottom of the air fryer basket with oil and place the fillets in the basket one by one.
After that cook the fish fillets on 400 degrees for 10 minutes in the air fryer.
Finally, open the air fryer basket and spray the oil on the fish fillets on the side that is facing up in the air fryer basket. Then flip the fillets and coat that part with oil to make the fish fully coated.
Then flip and cook the fillets for 7 minutes more. After full cooking removes the fishes from the fryer and serves quickly with your favorite sauce.
Recipe Notes:
Anyone can use their favorite fish seasoning to innovate the air fryer fish recipe in a new way.
Cook time can vary depending on the thickness of the fish fillet.
Conclusion
Here all the easy and simple steps are given according to the way of preparation and cooking conveniently. The air fryer fish recipe will help you to enjoy crispy, yummy, healthy and delicious fish in a very easy and innovative way by following some quick and easy steps and using all the ingredients available at your fingertips.
The recipe will make the fishes appealing to the kids as well. So don't waste time, use your air fryer and make the best use the enjoy the excellent recipe right now.
Summary
Recipe Name
Air fryer fish recipe - Simple way of cooking fish with air fryer
Author Name
Published On
Preparation Time
Cook Time
Total Time
Average Rating




Based on 2 Review(s)