4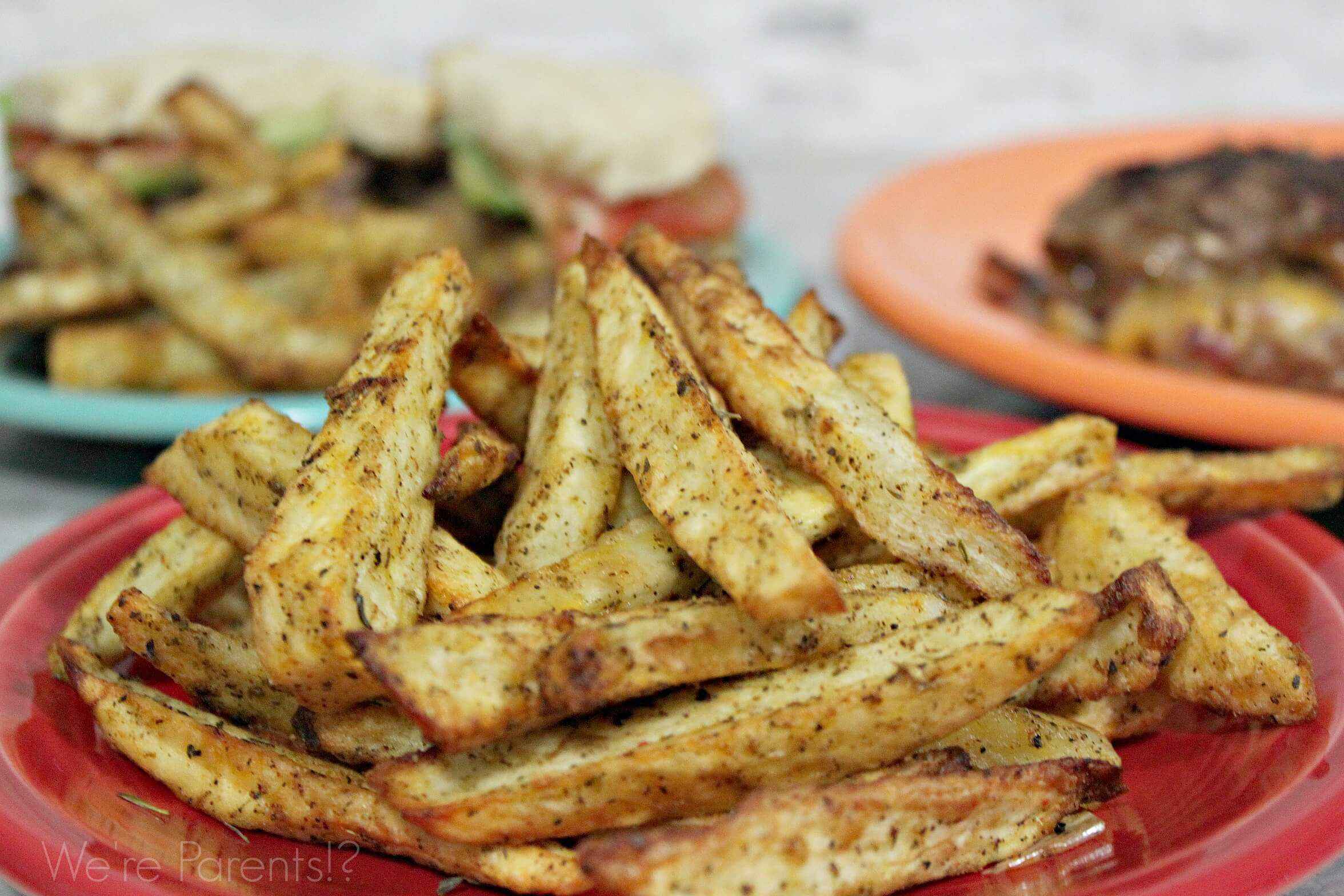 Air Fryer Recipes French Fries – Homemade Crispy French Fries in 5 Step
Air fryer recipes french fries is the easiest way to make French fries at home. It is one of the quickest choices to make any time by following some easy steps within some minutes. It can be made with or without oil.
So everyone can enjoy it as per their preference. The recipe does not take much time to make so anyone can do it with the simple recipe given here.
Necessary Ingredients for Air fryer recipes french fries:
| | |
| --- | --- |
| | |
| Garlic powder, paprika or any preferable seasoning (according to your preference) | |
| | |
| Oil as per your choice (avocado oil, coconut oil or extra-virgin olive oil) | |
Instructions for making the Crispy French Fries:
Firstly, wash the potatoes first and pat them dry. Then peel off the potatoes and slice the potatoes into french fry shapes. It can be about 1/2-inch thick for the cooking convenience.
After that place the sliced potatoes in a bowl of warm water and let them rest for 10 minutes in the bowl.
Secondly, drain the potatoes slices and place them in a large bowl to drizzle them with the olive oil or any preferred of yours. Add salt, pepper, garlic powder and other seasonings like paprika or chili powder according to your choice.
Then toss all the seasonings with potato slices to coat them well.
Thirdly, preheat the air fryer to 360ºF to prepare it for the french fries. Then arrange the seasoned potato slices on the air fryer basket in a single layer to ensure the more crispy and crunchy texture.
Start to cook the air fryer french fries recipe at 360ºF for 20 minutes. If the potatoes overlap, flipping the fries is a must through half-way cooking time.
Fourthly, toss the French fries a couple times during the cooking to make sure they are evenly cooked. Before removing the French fries from air fryer basket, check if any more salt or pepper needed or not.
Finally, after 20 minutes need to remove the fries from the air fryer and serve it immediately with any favorite dipping sauce. If any leftover of the fries remains just reheat them in the air fryer before serving to enjoy the tasty yummy fries again.
Recipe Notes:
The air fryer french fries recipe also can be made without oil or oil-free, simply just need to toss the soaked potatoes with all the seasonings and bake as the directed above.
Without oil, the fries will be slightly dry but it will be crispy as always.
The recipe can be used in any creative way and reinvent it differently.
Conclusion
Air fryer recipes french fries give the alternative to make the French fries without any hassle. It takes less time and preparation to make French fries in the air fryer than in the oven.
The crispy fries can be enjoyed with family and guests and it is one of the best choices for making and enjoying without much effort.
Summary
Recipe Name
Air fryer recipes french fries - Make french fries without oil
Author Name
Published On
Preparation Time
Cook Time
Total Time
Average Rating





Based on 4 Review(s)