An Air fryer potato wedges recipe gives you the perfect solution to a healthy appetizer, side dish or anytime of the day snack. It can prepare potato wedges that are crispy and flavorful on the outside but tender and soft on the inside.
Moreover, air fryer recipe do not require you to deep-fry them, you can get your desired crispy potato wedges by just adding little oil. The ingredients and process of the air fryer potato wedges recipe are described below.
| Preparation time | Cook time | Total time |
| --- | --- | --- |
| 5 minutes | 30 minutes | 35 minutes |
Ingredients of Air Fryer Potato Wedges Recipe:
Air fryer potato wedges recipe does not require you to deep-fry them in Canola oil rather it involves the use of heart-healthy oils. To prepare potato wedges using an air fryer, following ingredients will be required.
Some ingredients may vary according to taste.
| Required Ingredients | Quantity of the Ingredients |
| --- | --- |
| Medium sized potatoes, Russet or Yukon Gold | 2 |
| Olive oil or Avocado oil | 1 ½ tablespoons |
| Smoked Paprika | ½ teaspoon |
| Sea Salt | ½ teaspoon |
| Chili Powder | ½ teaspoon |
| Parsley Flakes | ½ teaspoon |
| Freshly Cracked Black Pepper | 1/8 teaspoon |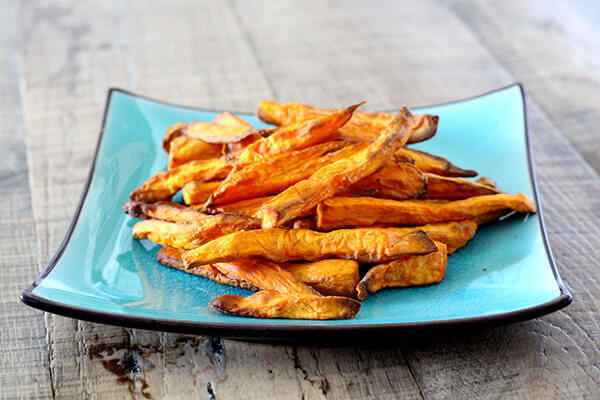 Instructions to Prepare Air Fryer Potato Wedges
Air fryer potato wedges recipe takes much lesser time to cook than an oven. Instructions to prepare them are given below:
Step 1:
Wash the potatoes and chop them into wedge shapes. Cut each potato lengthwise and into 8 wedges.
Step 2:
Take a large bowl and add olive oil or avocado oil, smoked paprika, salt, chili powder, black pepper and stir well to combine. Add potatoes in the bowl to coat the mixture and make sure each potato is covered.
Step 3:
Place 8 potato wedges in the basket of the air fryer and cook at 400 degrees F or 200 degrees C for about ten minutes. Then open the basket and flip each potato wedge over and cook for an additional 5 minutes or till desired crispiness.
Then take them out of the air fryer and repeat the process with the remaining 8 potato wedges.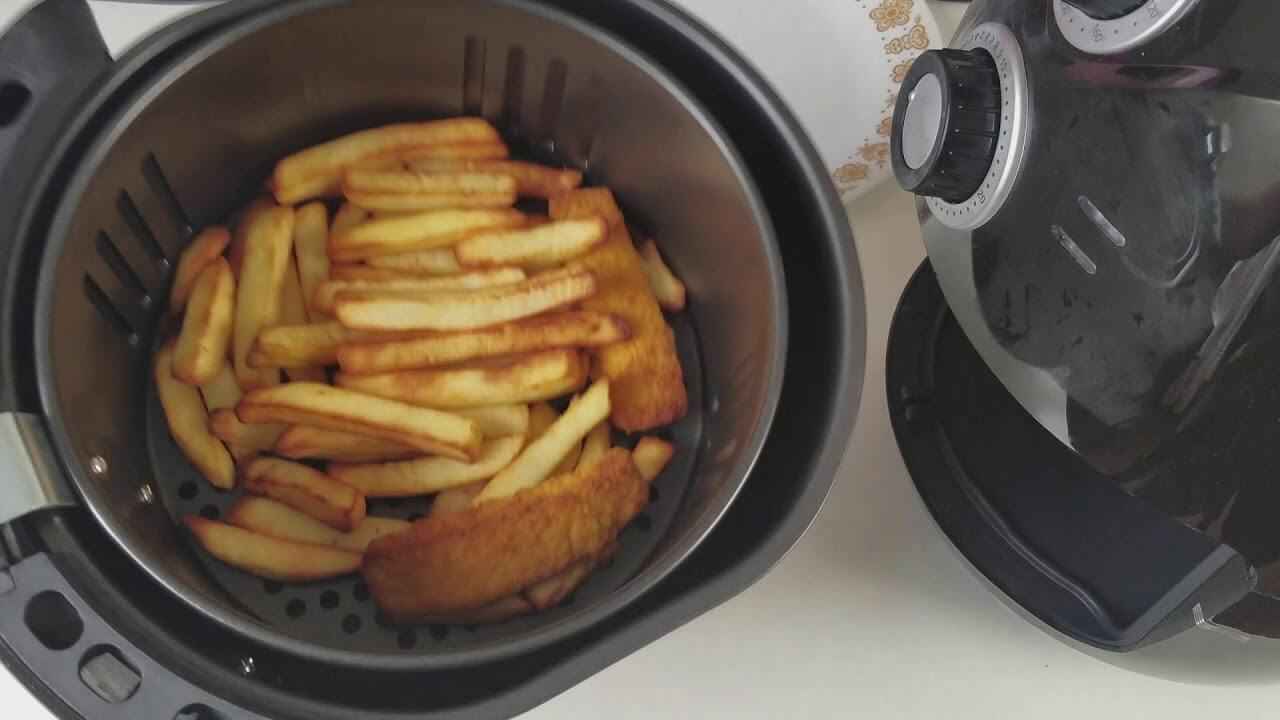 Step 4:
Transfer all the potato wedges in a bowl after cooking in the air fryer and sprinkle them with fresh parsley flakes. Finally, serve them with your favorite dips.
Video Copyright © Healthy Kadai
Air Fryer Potato Wedges Recipe Notes
To cut a potato in proper wedge shape, you shall start by cutting it half lengthwise. Then place them on the cutting board and cut each half lengthwise again. At this point you will have four potato wedges, cut each wedge in half lengthwise again to get 8 wedges per potato.
If you like the wedges to be crispier then soak the potatoes first after cutting. It will help to get rid of the excess starch, resulting in much crispier ones.
To cook the potato wedges evenly it is advised to cook them in batches depending on the space in the air fryer basket. So if you have a large family to serve, cook the wedges in divisions and keep them in an oven to hold their heat.
Nutrition Facts
Air Fryer Potato Wedges Recipe
Serving Per Recipe: 4 People
Amount Per Serving, Calories: 129
| ​ | % Daily Value * |
| --- | --- |
| Total Fat: 5.3 g | 8% |
| Total Carbohydrates: 19 g | 6% |
| Sodium: 230 mg | 9% |
| Potassium: 466 mg | 13% |
| Dietary Fiber: 2.6 g | 10% |
| Protein: 2.3 g | 5% |
| Cholesterol: 0 mg | – |
Air fryer recipes always provide a healthier alternative to get your favorite food at home. Moreover cooking with an air fryer is always easier and hassle free compared to oven. So do try this air fryer potato wedges recipe at home and you will love it.